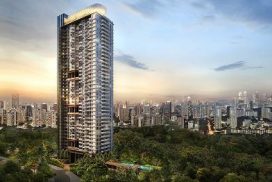 28 Year Old Young Professional With A $1.3M Budget Seeking First Home
45 Year Old Investor With A $1.7M Budget Seeking Capital Appreciation
Our client had already made some money in the resale property that she purchased 10 years ago, but the property value had stagnated in recent years. She was looking to cash out to recycle the equity in another investment property that can bring her greater capital appreciation.
Couple In Their 40s Sold Their HDB To Buy 2 Investment Properties
Our clients came to us wanting to understand how they could effectively use property to expedite their investment journey as they were already in their 40s. They had already made some losses with the 5 room resale HDB over the last 10 years and were determined to find a way to build up their retirement portfolio with properties.
We would love to hear from you!