According to the URA Real Estate Statistics Q2'2023, prices of private residential properties declined by 0.2% in 2nd Quarter 2023 following a 3.3% gain in the previous quarter.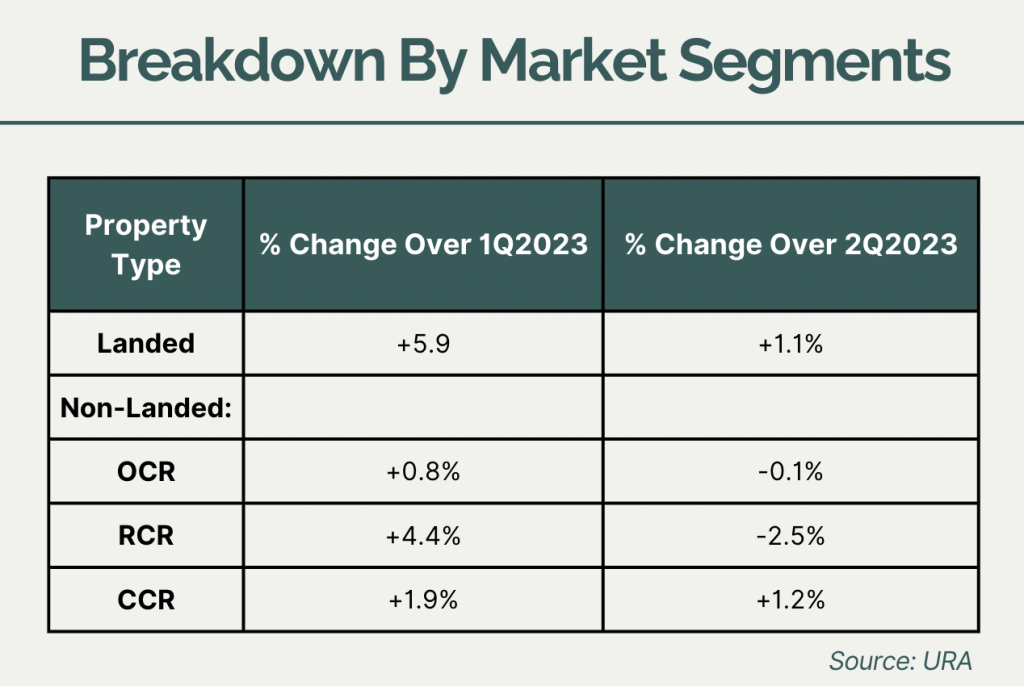 The overall price decline of 0.2% was led by a 2.5% q-o-q price decline in non-landed RCR properties.
This could be attributed to new launches such as Amber Park and Piccadilly Grand selling their last few 4 and 5 bedroom units which are typically lower in psf.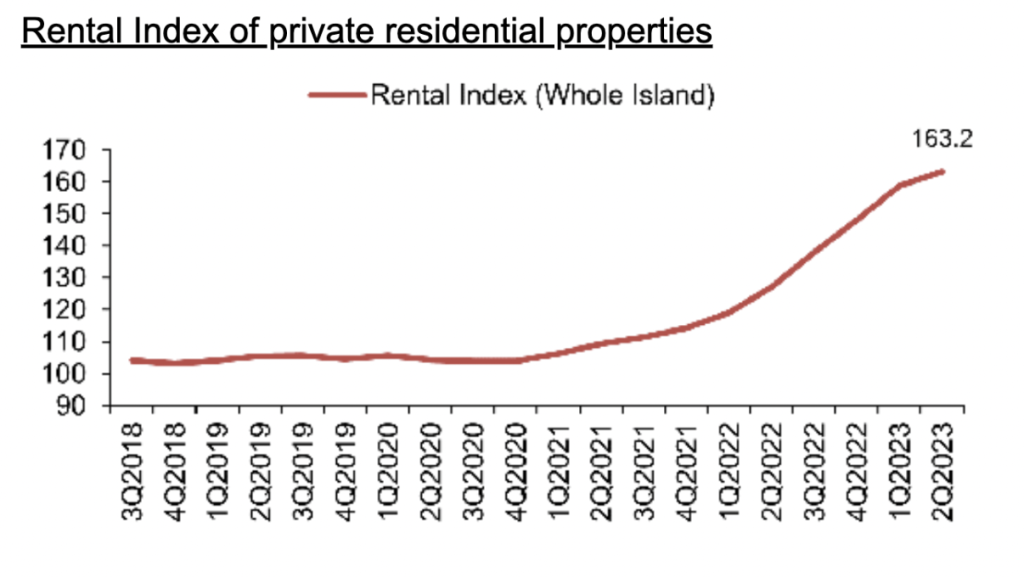 Rentals of private residential properties increased by 2.8% in 2nd Quarter 2023, significantly lower than the 7.2% increase in the previous quarter.
Rental Market Trajectory
The rental market has begun to ease with over 8000+ completed units entering the market in 1H2023.
In 2H 2023, there are 11,810 private residential units (excl. ECs) expected to be completed, which would help alleviate the tight supply situation. Therefore, we expect the rental market to ease further.
However, it is unlikely that rents will fall back to pre-2022 levels, due to a number of reasons:
Increased property taxes

Higher prices (requiring higher returns)

Higher mortgage payments from higher interest rates

Higher rental demand from the newly imposed 15-month wait-out period for down-graders selling their condos and purchasing a resale HDB
Volume of Resale / Subsale 

(
URA Real Estate Statistics Q2'2023)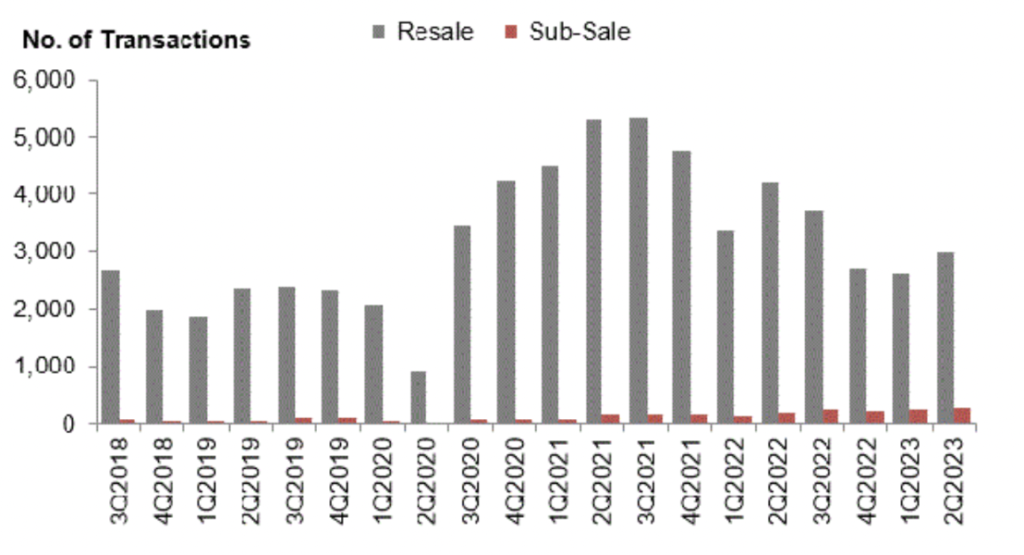 Overall Increase in Volume of Transactions:
3,261

resale/subsale transactions in 2Q2023, compared with the

2,865

units transacted in the previous quarter.

This

tells us that

market demand is still strong despite the rising interest rate environment.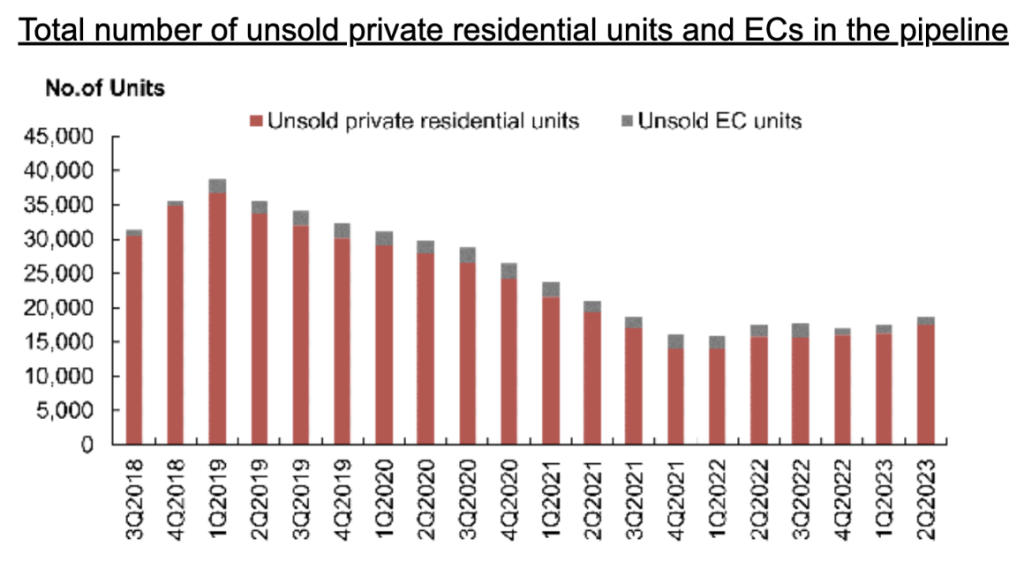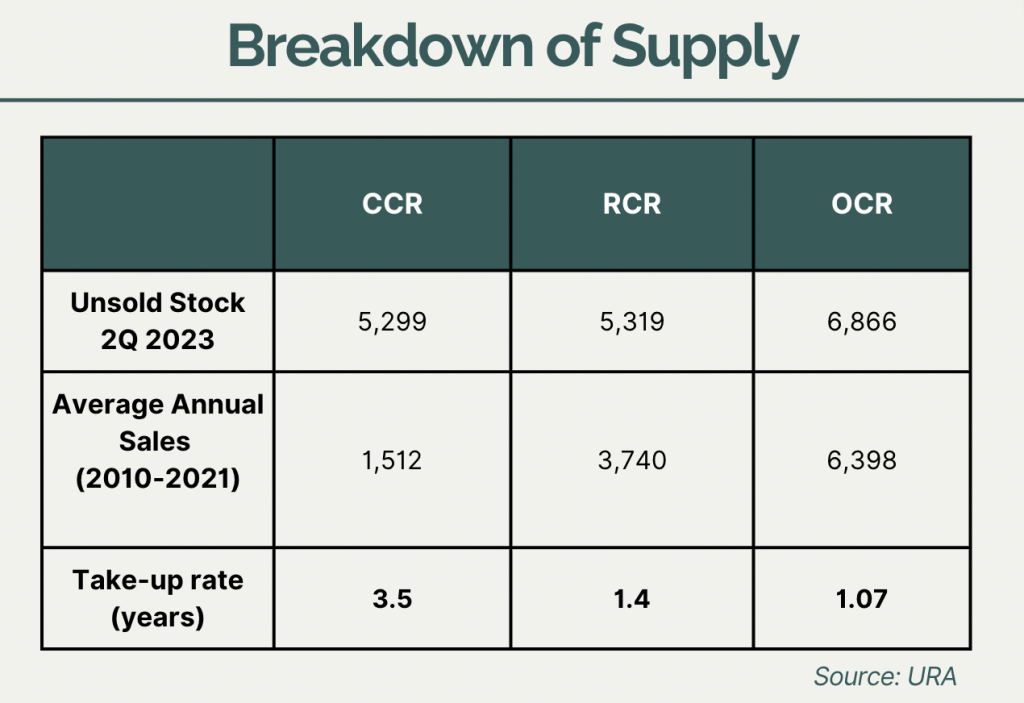 Too much supply? No.
Overall unsold private housing supply is still tight with RCR and OCR unsold supply expected to sell out within 1 to 1.5 years' time.
Supply in the Pipeline (URA Real Estate Statistics Q2'2023)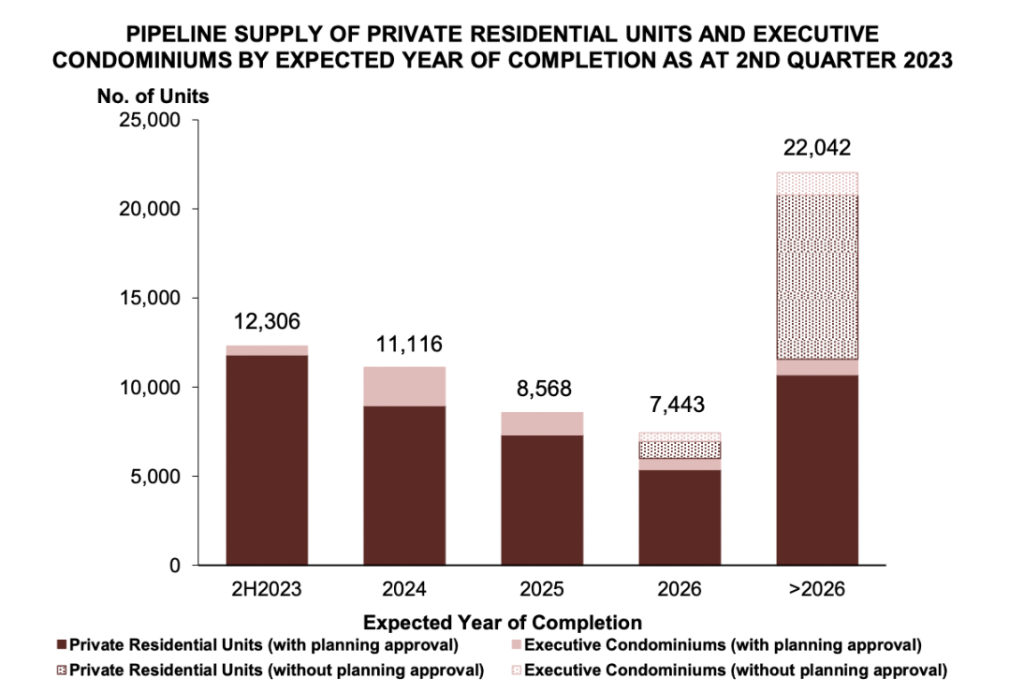 According to the URA Real Estate Statistics, in total, around 40,200 units (including ECs) are expected to be completed between 2023 and 2025.
Around 30,700 units (including ECs) could be made available for sale later this year or next year.
Using Controlled Supply To Moderate Prices
The Government has ramped up GLS confirmed list supply further to bring 2023's full-year supply to 9,250 units, the highest in a decade.
This increases the total supply to almost 100,000 public and private completed housing units between 2023 and 2025, which will help to cater to housing needs in the immediate few years ahead.
Instead of introducing more cooling measures which may further dampen the affordability of buyers, the increased supply is another way that the government can try to moderate and ensure a long-term sustainable increase in our private housing prices.
Speak to us if you'd like a non-obligatory free consult!