First Home Buyer Programme
Your first home is likely to be the most expensive purchase you are about to make, yet. This is highly pivotal in your life; it can either put you on a fast track towards or set you back from your financial goals.
Being business school graduates and relatively young investors ourselves, we are surrounded by peers who often think that doing their own research is sufficient for their first home purchase. This is completely understandable! 
However, we have come to the realisation that they are frequently unaware of many important concepts and do not have access to the relevant facts, statistics or experience in the real estate market needed to make this HUGE decision.
This is why we created the First Home Buyer Programme. Not to sell, not to preach, but to prevent costly mistakes that you may not be aware of.
After all, buying your first home puts most of your net worth at stake, but speaking to us before you make this decision is free.
You do the math.
WHAT CAN YOU EXPECT FROM THIS?​
We are planners by nature.
We also do not like uncalculated risks.
We have designed a systematic approach to buying your first property, to ensure that your hard-earned money is put in the right place.
Through understanding your needs and mid to long term goals, we will advise you on suitable options based on your affordability, and work together with you to create an action plan and exit strategy that is best for you.
In this programme, we discuss common questions such as:
1) HDB, EC or Private? What should I choose for my first property?
2) Is a new development or resale better?
3) How do I avoid buying into a property that does not appreciate?
4) Is freehold better than leasehold?
5) Is HDB the lowest risk option as it is the most affordable?
6) How do I use my first property as a stepping stone to upgrade to a bigger house without touching my savings?
The list goes on!
At the end of this programme, we assure you that you would feel confident about your first home purchase and to have a clear direction of your investment road map for the next 5 to 10 years.
Newly engaged couple Ben and Kat, both 29 years old, (names changed for privacy) with a combined income of $8000 a month, contacted us to find out how to go about finding their first matrimonial home. Both of them grew up in an HDB and were planning to buy one too.
After going through our First Home Buyer Programme's in-depth affordability analysis, Ben and Kat discovered options they never knew they had — being able to afford an EC or private property without having to change their lifestyle drastically.
In addition, they realised through our calculations that they had to fork out $80k less for a private property as compared to an EC. This baffled them because they never knew this was possible given ECs were supposed to be cheaper.
After an objective analysis of the different options they have, they are now comfortable owners of an 870k 2 bedroom condo, with strong potential for capital appreciation as well as a cash reserve of $80k!


Most importantly, they bought this property being 100% informed of ALL their options and have a clear idea of their investment road map for the next 5-10 years!
Eleanor (name changed for privacy) was 31 years old with an income of $9,000 a month when she first met us. She was single at the time and was planning on waiting until 35 years old to purchase her first resale HDB for own stay. Before she was referred by her friend (our ex-client) to meet with us, she simply thought that waiting until 35 to buy an HDB was the only option and the best choice for her.
After understanding Singapore's real estate trends through our First Home Buyer Programme, she saw how she could make good use of this 4 years before she turns 35 to create more options for herself rather than simply letting her current savings sit idly.
Today, she is a proud owner of a 780k private property with strong potential for capital gains, and she can decides on the following when she hits 35!
In 4 years time, Eleanor has 4 options:




At the end of the day, having one option is not an option. Eleanor is now glad to have taken the first step on her investment journey!
It is easy to work with us
Erin and Sherwin were very sincere and it was evident that they put in great effort to understand what I need. They also demonstrated good understanding of the market, very patiently and promptly answered my questions and were able to support their answers with factual market data. Most importantly, they have always acted in my best interest and have never pressurised me into making a decision.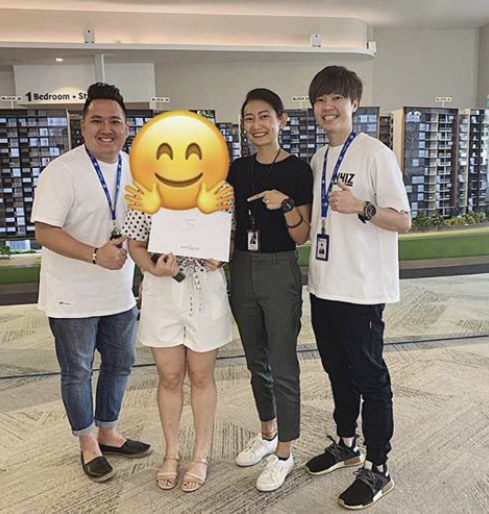 ZL
First Time Investor, 32
As a first time property owner, I naturally had a lot of questions when it came to purchasing my first property. Fortunately, Erin and Sherwin were patient in answering any questions I had and even went over and beyond to guide me in ensuring I made the best decision for my budget. I also appreciated that they are not afraid of asking the necessary and hard questions to facilitate their client's thinking in arriving at the best decision for your needs. Through working with both of them, I did not only invest in my first property but also received an education on property investment and wealth management!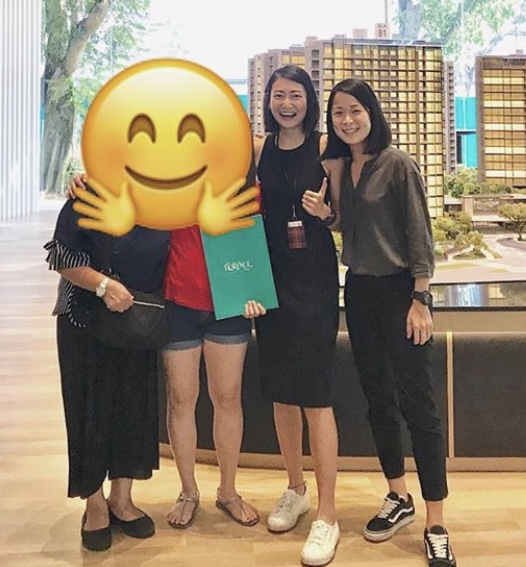 YT
First Time Investor, 29
Erin and Sherwin were friendly and very knowledgeable agents. They went the extra mile to educate and balance my finances, making sure that first time buyers like myself is comfortable with the decision of owning a property in Singapore. They were also extremely prompt to responding any queries I have, over text or phone calls. Thumbs up to this duo and I look forward to many more opportunities to work with them in future.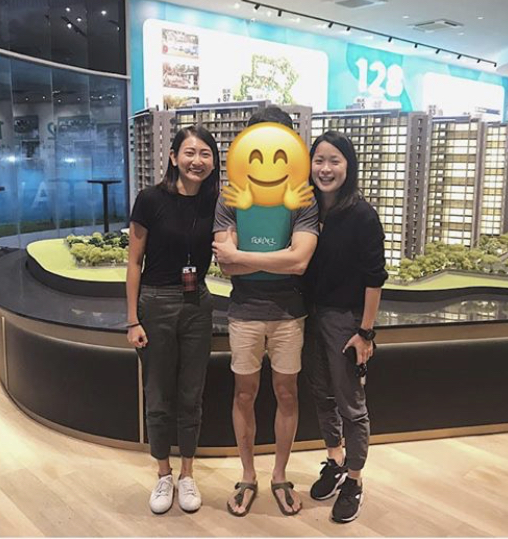 YZ
First Time Home Buyer, 30