Looking to sell your property in Singapore?
We find you the right buyer at the best price, with a timeline that suits you.
Marketing Package
BY HAUSLIFE
Comparative Market Analysis

Timeline + Finances Planning

Property Portal Advertising

Dynamic Feedback + Recalibration

Strategic Negotiation + Planning
Guide to Selling Your Property For The Best Price

01. Know your selling objectives
Do you need a bigger space? Are you thinking about cashing out your profits and recycling this capital into another property? Do you want to move closer to another location?
While this may sound like a simple question, answering it carefully will set the tone right for your entire selling process and help you greatly in future decision-making. Take some time to think this through properly.
02. Meet with your agents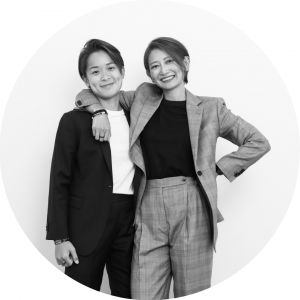 This discussion should be a big one, encompassing the following:
Pricing strategy: We will prepare the recent past transacted pricing, comparative market analysis, demand/supply of your unit type in the neighbourhood and finally, a proposed listing price.
Financial and Timeline Planning: When you sell your home, you may also be looking to purchase another. This is the most challenging part of the equation. We would need to go through detailed planning of how your sales proceeds can be used to fund the next purchase if needed, and also how you can transit to your next home smoothly.
Marketing strategy: Here's your time to share and tell us everything about your home. From there, we will work out the target audience, selling angles and a marketing plan that would bring out the best attributes of your home.
03. Sign your exclusive agreement with your appointed agent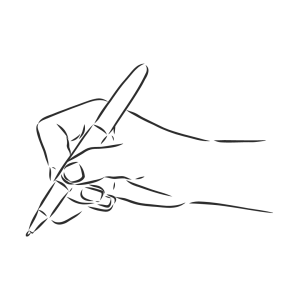 We always encourage working on an exclusive basis simply because this is the most effective way to achieve best results for you.
Working together exclusively benefits you in several ways:
Goal Alignment: We can dedicate 100% commitment and focus into selling your property at the best price possible, rather than aiming to be the fastest agent to sell – which may or may not be in your best interests.
Perceived Value: You do not risk having your home look like an urgent sale by having too many listings on property portals. Or having potential buyers contacting multiple agents trying to find someone who is willing to bring down your price the most.
Hassle-free Experience: You only need to be liaising with us, rather than multiple agents, for viewings.
During our exclusive period, we foster an open communication channel between clients and us, allowing for any feedback and recalibration where necessary. This has been proven to be very effective towards not just results, but also a great working relationship! 
This exclusive agreement will include things like commission structure, agreement to co-brokerage with buyers' agents, how long the exclusivity will last, scope of work, etc.
04. Prepare your home for listing
This is probably the toughest step, especially if you have lived in your place for a long time and have accumulated lots of stuff or there has been significant wear and tear in many areas.
We do not make it a MUST for all sellers to do this as circumstances may not allow for some to fully declutter in a short time. However, we highly encourage this. The feeling buyers get when they step in your home will greatly affect both the speed of sale and the quality of offers. 
Declutter: Simply putting loose items away or getting rid of unwanted bulky furniture would work wonders visually, immediately. This will help potential buyers envision themselves in the home.
Clean: You do not want people stepping into your home and curling up their feet or feeling grime or dust as they walk around. Trust me, a clean home will leave a lasting impression on potential buyers.
Repair works: This would be subject to our advice. If your home is one that a buyer would expect to do major renovations for after purchasing, there may not be a need to spend money on any repairs. However, this may be necessary for a newer home. 
Repainting: Again, this would be subject to our advice. Sometimes, a fresh coat of paint will absolutely refresh the look of a property which would otherwise seem dark and old.

After all the above preparation is done, it is time for us to come in and get shots of your home ready for the online property portals!
Photography: Pictures will be the first impression buyers have of your home. They will also be the reason why buyers will click on our listing for a second look. We will make sure that these are taken and edited in a way that will reflect best of your home, while keeping it as close as it is to reality.
Video & 360-Degree Virtual Tour: Efficiency is key. We want to minimize disruption to your schedule by physically showing your home to buyers who already know your home virtually. Usually, these are the most serious buyers, as your home has passed most of their criteria even prior to the physical viewing.
An offer is always how negotiations get kickstarted.
Our expertise lies in knowing 2 things very well:
1. How much your home should fetch
2. Typical buyer behaviours
We will be with you at every step of the way to advise you on whether to take an offer, to counter-offer, or to pass up and wait for another offer. You can trust that we will do our best in the negotiations to get us to the best price possible for your home.
Looking to sell your property in Singapore?
Financial & Timeline Planning
Timelines can be complicated, especially if you are selling your current home and buying your next. We will cover all bases and plan a smooth transition for you in terms of finances and moving. There is no such thing as being too meticulous here.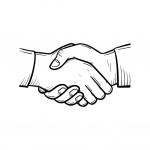 Be rest assured that we always work with your best interests in mind. We believe that integrity, and consequently earning our clients' trust through this integrity, is the most important ingredient to achieving the best results.
Dynamic Analysis & Feedback Loop
The process of selling a property is dynamic. We conduct regular comparative market analysis and constant evaluation of viewer feedback to provide you with the most up-to-date and accurate advice to get you the best price.
Frequently Asked Questions
Don't just take our word for it.
A big thank you to Hauslife on the property journey.

Erin and Sherwin have been very professional in assisting me and my family in selling our property. We engaged their service in 2020 when Covid 19 first hit. It was challenging due to the restrictions but they have been very professional in helping us to negotiate and getting the sale done.

They have also helped us in 2021 for marketing a unit that has not gotten a lot of buyer interest. They did a beautiful interior design layout to help potential buyers envision the potential of the property and also diligently put them on market and received a lot of interests. The sale was then concluded shortly.

The marketing efforts is always backed up with strong data and analysis, would say it's definitely must go/ seek to for professional advice on all property-related matters. 🙂
From the first meeting we were very impressed with their professionalism and research done beforehand. They patiently listened to my parents' requests and took their time to explain how they will proceed with listing their home.

We had viewers coming in just a couple of days later, and in a couple of weeks successfully got a buyer! Throughout the negotiation process they were also very respectful of my parents' ideal selling price and managed to reach a satisfactory sale price for them.

Although we not selling big landed house or expensive condo, they always made the effort to turn up early/on time for all appointments, pick up all calls, and answer every small stupid qn we have. Damn good customer service

1000% (not typo) recommend hauslife and these two agents Sherwin and Erin!
A huge thank you to Sherwin and Erin for selling our inter-terrace for us. How they stood out from the rest of the agents we met is that they are very comprehensive in their analysis and marketing angles for our home. We had a smooth transition from the house we sold to the next thanks to the detailed timeline planning that they have done for us.
I would highly recommend them if you are looking for someone who is sincere, trustworthy and would look after your interests.
MR LEE
Landed Property Seller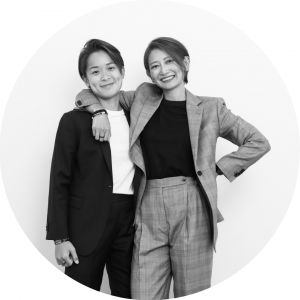 Looking to sell your property in Singapore?