New Buyer Stamp Duty Rates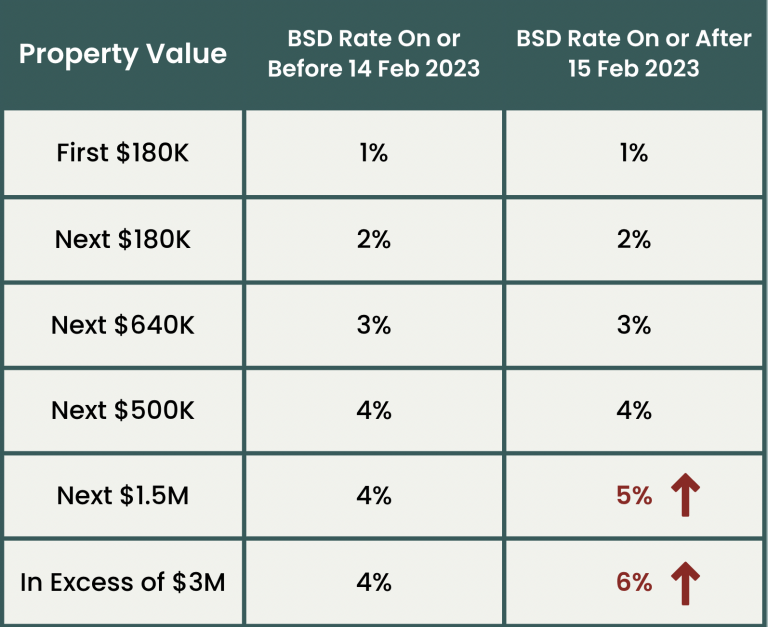 How does this affect buyers?
For a $2,000,000 property, the increase in BSD payable would be from $64,600 to $69,600. Impact: $5,000
For a $3,000,000 property, the increase in BSD payable would be from $104,600 to $119,600. Impact: $15,000
Is this a cooling measure?
Considering the quantum of the properties involved, the increment in BSD payable is rather marginal.
We do not see this as a move to cool property prices down; it is likely to be the government's way of moving property taxes towards a more progressive structure instead.
According to Lawrence Wong, "Everyone contributes something, but those who are better off contribute more."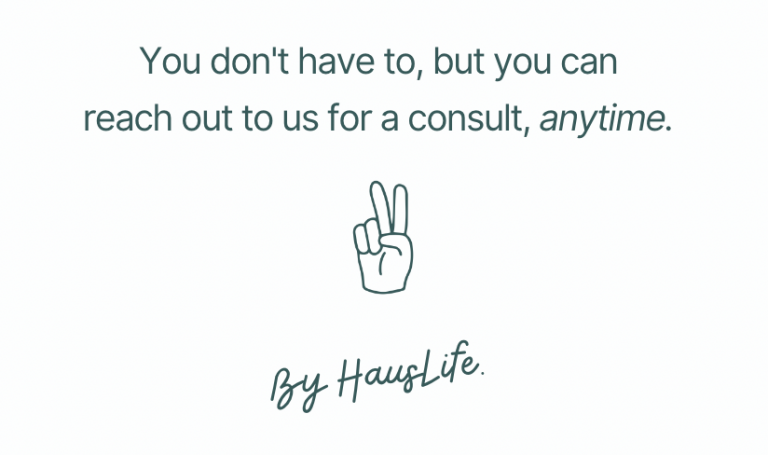 Buying Residential Property Using A Trust Structure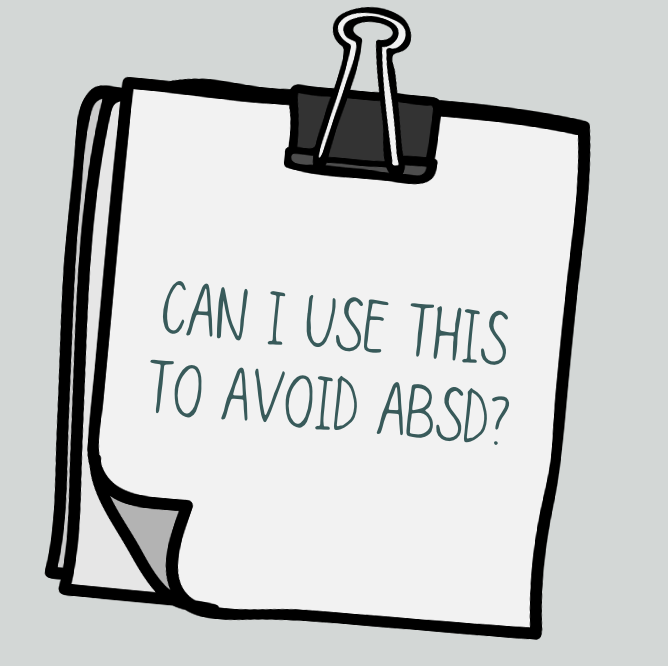 What is a Living Trust?
A living trust is a legal document or a trust, created during a trustor's lifetime where a trustee is given responsibility for managing the trustor's assets for the benefit of the eventual beneficiary.
In the process of creating the trust, ownership is split this way:
– The trustee has legal ownership.
– The beneficiary has beneficial ownership.
– Trustor and trustee can be the same person.
Buying Property in Trust.
The property will have to be fully paid for in cash.
CPF monies cannot be used for the purchase.
Banks will not extend a loan for the purchasing of property using a trust structure.
Trust can be set up over an existing property via formal legal procedures.
The trust can also be set up right at the purchase of a new property.
Is There ABSD Payable?
In the past, buying a property in trust, especially for their children under 21, was a method for people to acquire another property without paying ABSD on 2nd residential property.
With effect from 9 May 2022, the government announced that an ABSD of 35% will be applied onto any transfer of residential property into a living trust. Ministry of Finance states that this move "aims to promote a stable and sustainable residential property market".
Who Can Apply For an ABSD Refund?
ALL of the following conditions must be met:
1. All beneficial owners of the residential property are identifiable individuals. Example: The child cannot be unborn.
2. Beneficial ownership of the residential property has vested in all of these beneficial owners at the time of property transfer into the trust.
Example: If the property is held in trust for a child whose interest will only be vested when they turn 21, the condition is not met because this would mean that the beneficiary would only own the property in future.
3. The beneficial ownership cannot be varied or revoked, or be subject to any condition subsequent, under the terms of the trust.
Example: The condition is not met if the beneficiary needs to fulfil certain conditions before being entitled to the interest in the property, such as graduating from university or getting married by a certain age.
ABSD Refund.
The application for a refund of ABSD must be made within 6 months from the date of the transfer.
The amount refunded is calculated by deducting ABSD payable from 35%, based on the profile of the beneficial owner.
For example, if the beneficial owner is a Singapore Citizen who already owns a property, the usual 17% ABSD on 2nd residential property applies. Therefore, the total ABSD refund will be 35%-17% = 18%.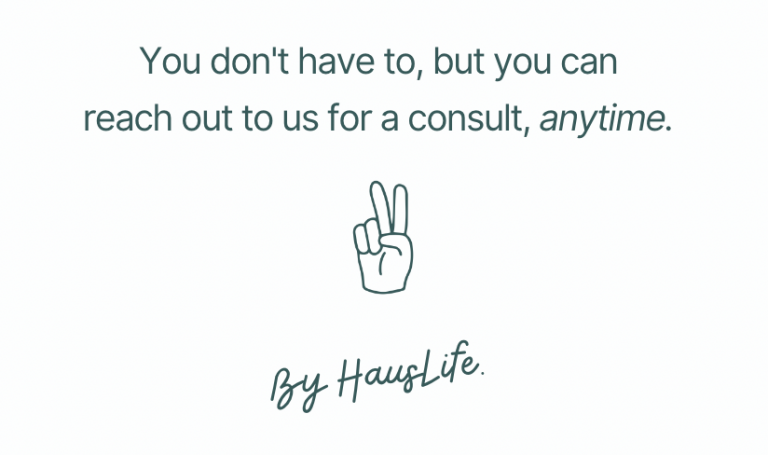 Can you find a safe property investment in the current interest rate environment?
Our client's brief.
Budget – $850k
Holding Period – 5 years
Objectives – Pure Investment, ideally a property that is both cashflow positive and has good appreciation potential
After going through the HausLife Investment Framework, this is the unit purchased.
Property Price – $812,000
Size – 474 sqft (1 bedroom unit)
Rental – $3,600 (newly signed 2 year tenancy)
Loan – 3.9% fixed for 2 years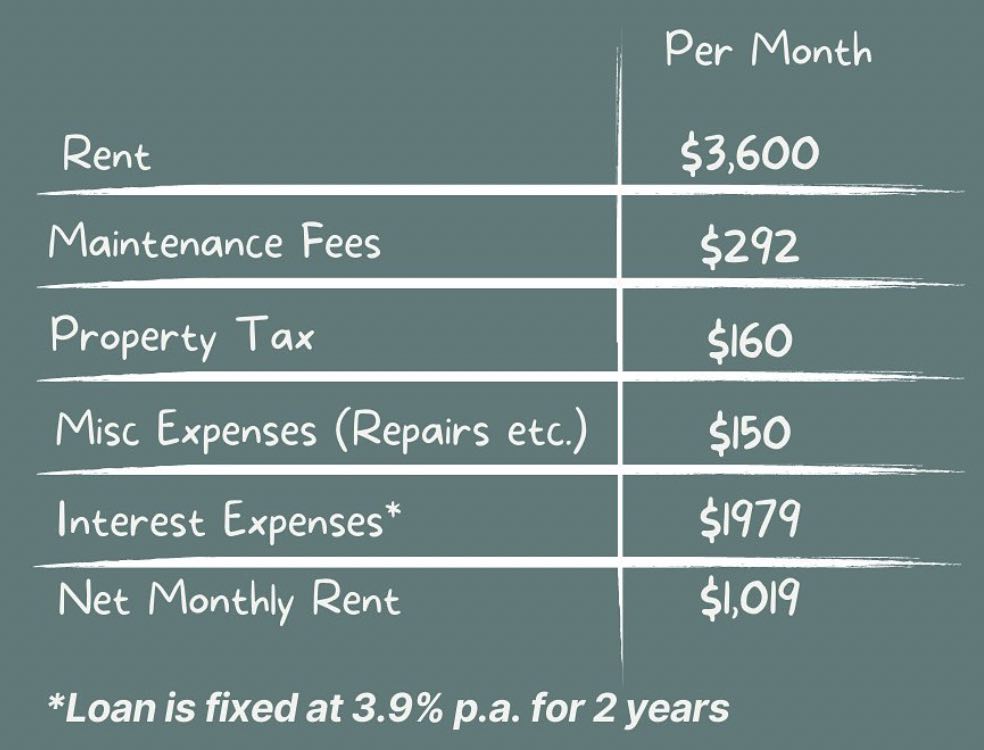 Return on Investment
Capital Invested
= 25% Downpayment + Buyer's Stamp Duty
= $221,960
Return on Capital Invested
= Net Monthly Rent/Capital Invested
= $1,019*12/$221,960
= 5.51%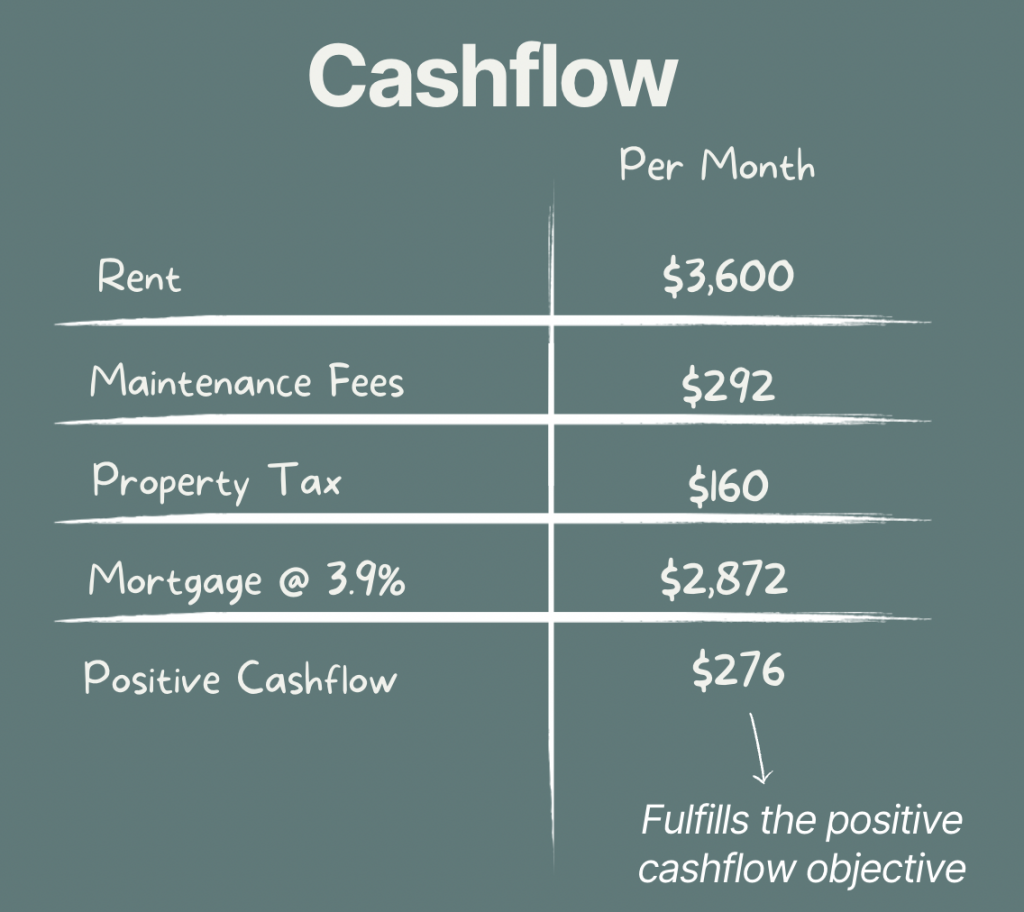 Projected gains after 5 years.
We make the following assumptions:
– Property value only appreciates by 5%
– Interest rate remains at 3.9% p.a.
– Monthly rental remains at $3600.
Total Gains (Rental Gains + Capital Gains)
= $1,019 * 60 months + 5% * $812,000 = $101,740
Total Return on Investment (Total Gains/Capital Invested)
= $101,740/$221,960
= 46%
Other Factors
The HausLife Investment Checklist also looks at other factors that affect the eventual exit strategy.
Here are some examples:
– Good transaction volume indicating demand for 1 bedders in the area
– Rental volume and trends
– Discovering the lack of supply of 1 bedroom units with good facing in the area
– Upcoming new development that is priced 20% above this unit
In a nutshell…
Many people are fearful with rising interest rates and may think that it is not a good time for property investment.
However, these are all sweeping statements.
Every case differs.
As you can see, there are still opportunities in the current market where the numbers show us that we can still counter the high interest rates and emerge from this investment with a good ROI.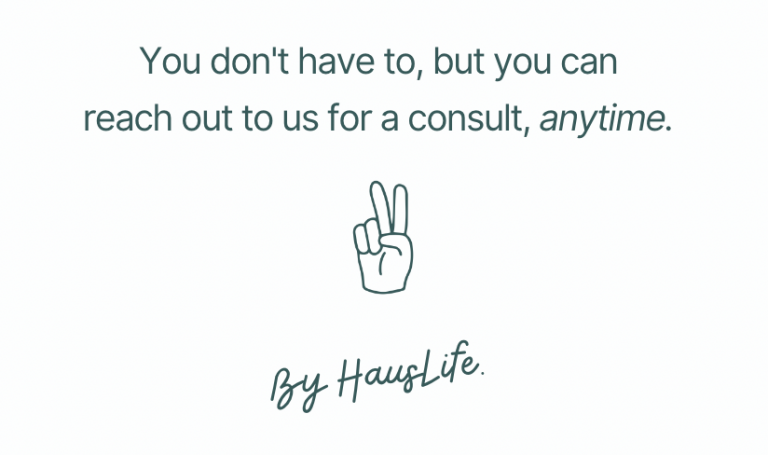 What you should avoid for showflat visits?
Like walking in on your own or registering for a "VVIP" invite.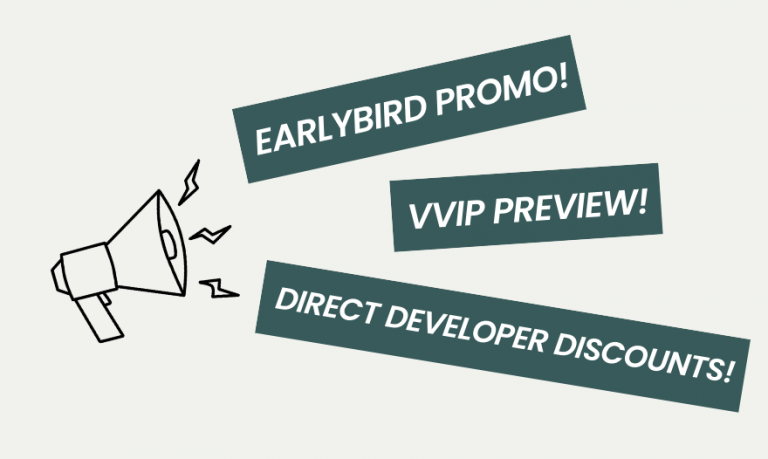 How Does The New Launch Process Work?
Preview: The showflat is open for visits 2 weeks prior to launch day.
Ballot: Interested parties will get a chance to join the ballot and obtain a queue number.
Launch Day: Units are available for purchase.
In the days leading up to the preview, you would see many websites or social media pages trying to get you to register for "VVIP" visits to enjoy "early bird" or "developer discounts".
Marketing Gimmick.
Unfortunately, 99% of these aren't official. They are run by agents, and these words are just used to hook you to visit the showflat with them.
The real VVIPs, who sometimes get to purchase first, are people who may have special connections to the developer or are bulk purchasers.
Basically, just remember: EVERYONE is a VVIP/Early Bird during preview phase.
This "status" should not be the basis on which you decide which agent to work with for one of the biggest purchases in your life.
Are You Getting The Full Picture?
Think about this logically.
When you register with an agent whose website promotes a particular project, or when you walk into a showflat and get assigned to an agent at the counter, what would you be getting —
a sales pitch of the project or
a consult tailored to your investment objectives?
What A Typical Sales Pitch At The Showflat Sounds Like.
– Highlighting all the positives but downplaying the negatives.
– Focusing on the emotional aspects of the project such as the design, the brands, etc.
– No prior or shallow understanding of your investment objectives and circumstances.
– Investment analysis may be presented, but often comes in a standard kit that may only have cherry-picked examples that promotes the project.
– May be subject to sales-y tactics which may make you feel unnecessarily pressured or rushed.
There's A Lot More To Do Than That.
At HausLife, we adopt a consultative approach— the first order of business is always to understand what our clients want/need, before we tailor a plan for them accordingly.
Due to the nature of this approach, we need to conduct objective analyses of not just a few, but all the projects in the market.
We will not blindly recommend just any project to you. Research work is already done in advance before we propose that you visit a particular showflat.
Here's A (Very) Concise Summary Of What We Do.
Rule #1: New launches are not for everyone. We will let you know if it doesn't suit you.
Rule #2: Not all new launches are good investments.
Our HausLife Investment Framework for new launches covers extensively everything you need to know, including the risks you are taking on.
We will take you through detailed calculations and projections so you are super clear on where you are at and where you will be.
A stringent purchase strategy will be in place, because even if a project is good, it doesn't mean that all units are worth buying.
Don't Shortchange Yourself.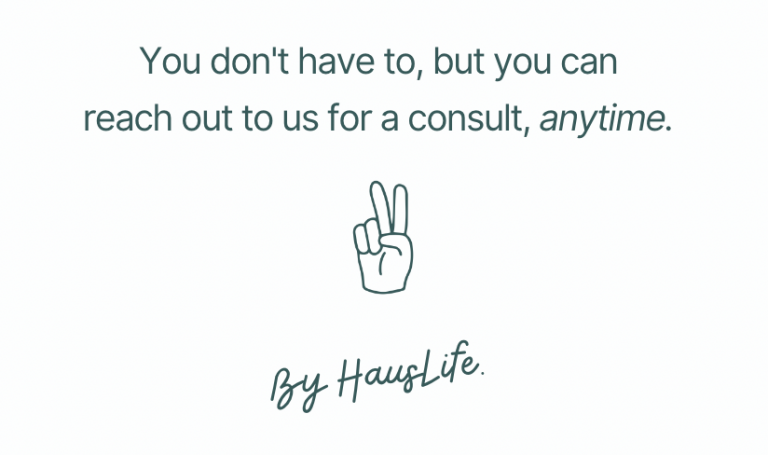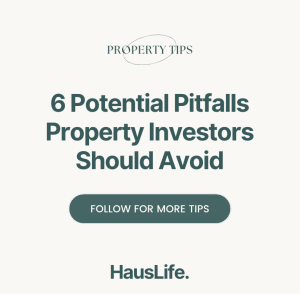 Pitfall 1: Expecting sky high returns in a short time We have met people who said things along the line of— "Making $100,000+ in 3
Read More »